Fishing the Kawartha Lakes
Stony, Scugog, Chemong - these are just a few of the many famous lakes of the Kawartha region. With just over 130 lakes in the area, the Kawarthas are a fisherman's paradise. Here lakes teem with many of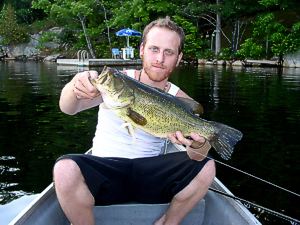 Ontario's famous sportfish in a mix of both cool and warm water environments. When visiting the Kawarthas and the Peterborough area the hardest choices you'll have to make are what lakes to fish and which species to target.
Great fishing and spectacular scenery aren't limited to the northern areas. On popular southern lakes, sedimentary rocks, treed shorelines, and a mix of rustic and richly decorated cottages give the Kawartha Lakes a classically Canadian outdoor feel.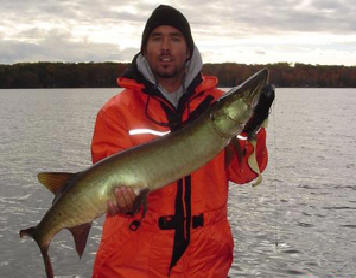 The tri-lakes (Pigeon, Buckhorn and Chemong) are famous for largemouth and smallmouth bass fishing. These and other Kawartha Lakes are a structure fishermen's playground. Docks, rocky points, islands, reefs, undercuts and weedlines, can be found in many of the area's warm water lakes. So whatever your fancy, the Kawarthas' have something for all bass anglers.
"What about walleye?" These often-targeted fish are found in many of the lakes in the region. Whether you're a fan of deep water jigging or you'd rather route out weed-relating walleye, the Kawartha Lakes will accommodate. A great angling experience is targeting walleye during a calm evening as they move in shallow to feed. It's tough to beat catching a few fish under the stars and surrounded by the faint glow from cottage lights dotting the shoreline.
If adrenaline-rich, Esox angling is your bag, rest assured as many Kawartha Lakes hold muskie. The gin-clear water of some waters heightens the intensity of muskie fishing. Follows can be spotted several yards away, making for exciting fishing.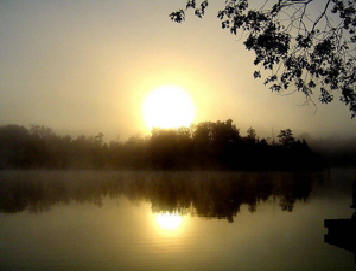 Of course, panfish, perch, and black crappie are also plentiful in the area's waters. Shallow bays, canals, inlets and narrows are just some good spots to target these smaller, scrappy fish during your stay. Click here to download our Kawartha Fishing tips throughout the seasons booklet! (PDF)
The Kawarthas are also home to the Trent-Severn Waterway. This waterway consists of a series of lakes connected naturally by rivers, or canals and locks. This nautical network will let you can easily move between lakes and sample the fishing splendor of several waterbodies.
As the Kawartha region is a top cottage and fishing destination, a variety of services and amenities are available. Peterborough, Bobcaygeon, Lindsay, Lakefield, Buckhorn, Fenelon Falls are a few of the area's communities. The many marinas, tackle shops, and various lodging options will ensure that you're properly outfitted and well-rested.
Come to the Kawarthas this year and experience great fishing amidst the backdrop of the scenic Ontario outdoors.
[Kawarthas Weather] [Kawarthas Directory]
[Subscribe to our FREE fishing e-magazine] [Ontario Fishing Network] [Ontario Fishing Classifieds]
[Ontario Fishing Videos] [Ontario Fishing Photo Gallery]
[Ontario Walleye Fishing] Campgrounds in Ontario |Ontario Fishing Trips and Vacations